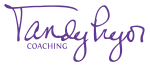 ARE YOU READY TO MEET YOUR IDEAL CLIENT?
READY TO CHARGE WHAT YOU'RE WORTH?
READY TO MAKE A STAND AND LET GO OF THE STRUGGLE?
Are you an established entrepreneur tolerating your life, working really, really hard doing the same things over and over again with little to no gain?
Overwhelmed, exhausted, ready for a breakthrough?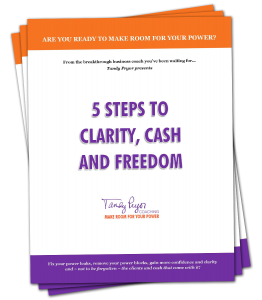 5 Steps to Cash, Clarity & Freedom.
Join close to 1,000 people who are breaking through to financial freedom, and receive my free guide.
Did you ever stop to think that you could be the one standing in your own way? 
Maybe you're afraid of failing or making the wrong decisions and being judged for them.
Maybe you don't believe enough in yourself (in your genius), or maybe you just can't see the hidden barriers in front of you.
Maybe…you're afraid of the truth.
I had a very clear and productive week, thanks to an amazing coach Tandy. My session with her this week, inspired and cleared my mind to understand what can hold ME back from moving forward!

~ Tricia
Truth is, the truth is holding you back.
Seek and ye shall find…
In order to breakthrough and finally get the results you're looking for, you need to find:
The truth behind what's blocking you from making more money, and how you're holding yourself back.
The truth behind why you're not sharing your genius with your clients and loved ones and reaching your full potential.
Why you're struggling to create higher quality relationships, both professionally and personally.
What you really want out of life and work.
If you want to breakthrough to success, you need to find the truth behind what is blocking you so that you are free to step into your power.
Get rid of any overwhelming, stressful feelings, feelings of frustration, feelings of guilt or anything else that is holding you back and keeping you small, and give yourself permission to live the life you want to live and run the successful business you want to run.
Whatever you desire, it all begins here.
Become EMPOWERED and take back control:
In your sales conversations

In your relationships

In your business negotiations

With your family
Let me help you find the missing pieces that keep you playing small, and not owning your power and gifts – your genius.
Work with me and you will:
Gain clarity concerning your goals in life and work relationships

Identify the hidden barriers that are holding you back from success

Find and develop a clear path to financial freedom

Break out of old thought and behavior patterns
Together, we will clear a path for goodness to come in.  It's time to breakthrough to your fullest potential and step into your power.
This is no small journey!  But you can do this, and I will be here for you every step of the way.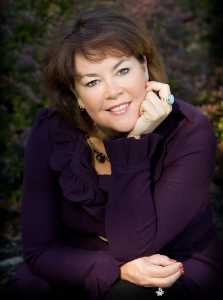 Tandy Pryor
Your breakthrough empowerment coach
Let's start creating the life YOU want, right now.
If you're ready to become crystal clear on what's holding you back from achieving your personal and professional goals, I will set you up with the skills that you need to breakthrough to your financial freedom.
Schedule a complimentary Clarity Session via phone with me today.
DECIDE TO COMMIT!  DECIDE THAT YOU'RE READY TO MAKE A DIFFERENCE!
IT'S TIME TO:
Be BOLD

Be YOU

Because YOU are enough